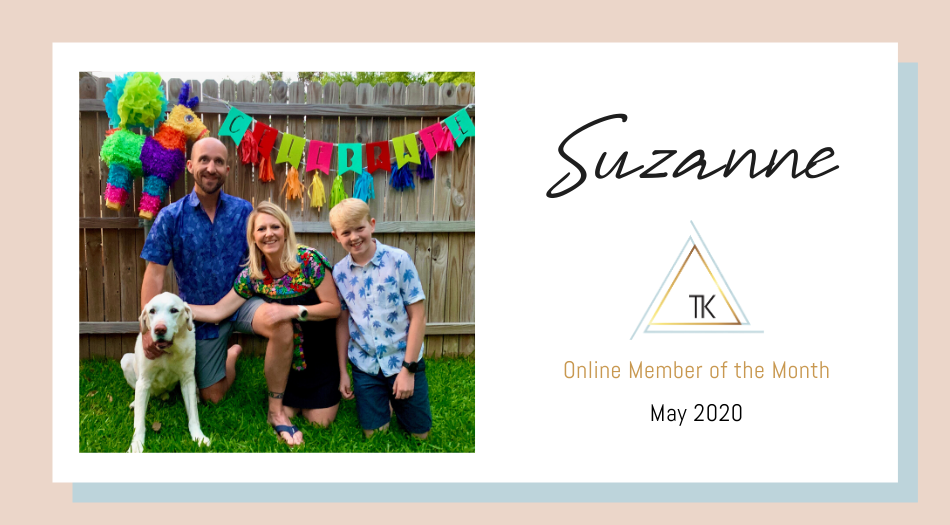 I LOVE the Trainer Kristen programs for the accountability, customization, and of course – Kristen! I was previously in a workout rut, mainly just running on occasion and needed the motivation to get back into it. I have now done several of her Challenges, the Basic DIY subscription, and am now in the TK90 program.
The TK programs keep me accountable! I love at the end of each workout, I rate it, give Kristen my feedback and she responds daily! It's the motivation I needed. If I'm struggling to get out of bed and do my workout, the thought of NOT checking the box that I'm done, makes me get out of bed! I know Kristen will be checking on me.
The TK90 program offers customization and flexibility. Kristen is great with feedback. I'm an early riser and it was hard to go straight from the bed to a HIIT workout. I told her I need some more warm-up time and boom – she filmed 5 warm-up videos and added them to my program. The length of each day's workout is just perfect for me to fit in before work and also allows time for me to get in a short walk or run depending on my mood! The program is customized around me, so it's not a chore, just a part of my daily routine.
And BEST of all is Kristen herself.
We all need positive, happy people in our lives and that's Kristen! I love that she laughs at herself in her videos, keeps it lighthearted, and is an extra dose of sunshine in my life each day! The biggest result I have found through the TK90 program is my love for working out again. It's just part of my day, like eating or sleeping. Thanks, TK!
From Kristen:
Suzanne's commitment and dedication continue to blow me away. She was a student in my Bootcamp Classes all 6 years that I led them. She understands the physical and mental benefits of working out and moving. So I was actually surprised when she said she wanted to do the TK90 program earlier this year. She knew exactly what she wanted, she just needed real structure and accountability. Once she had that, she was off to the races and hasn't stopped since. She didn't even let a cooking knife incident hold her back last month. She reached out, we made a plan and she kept going! WHAT?!?!? Suzanne is a joy to work with and I am more than thrilled that the TK90 has made such an impact on her consistency and in turn her love for working out again!