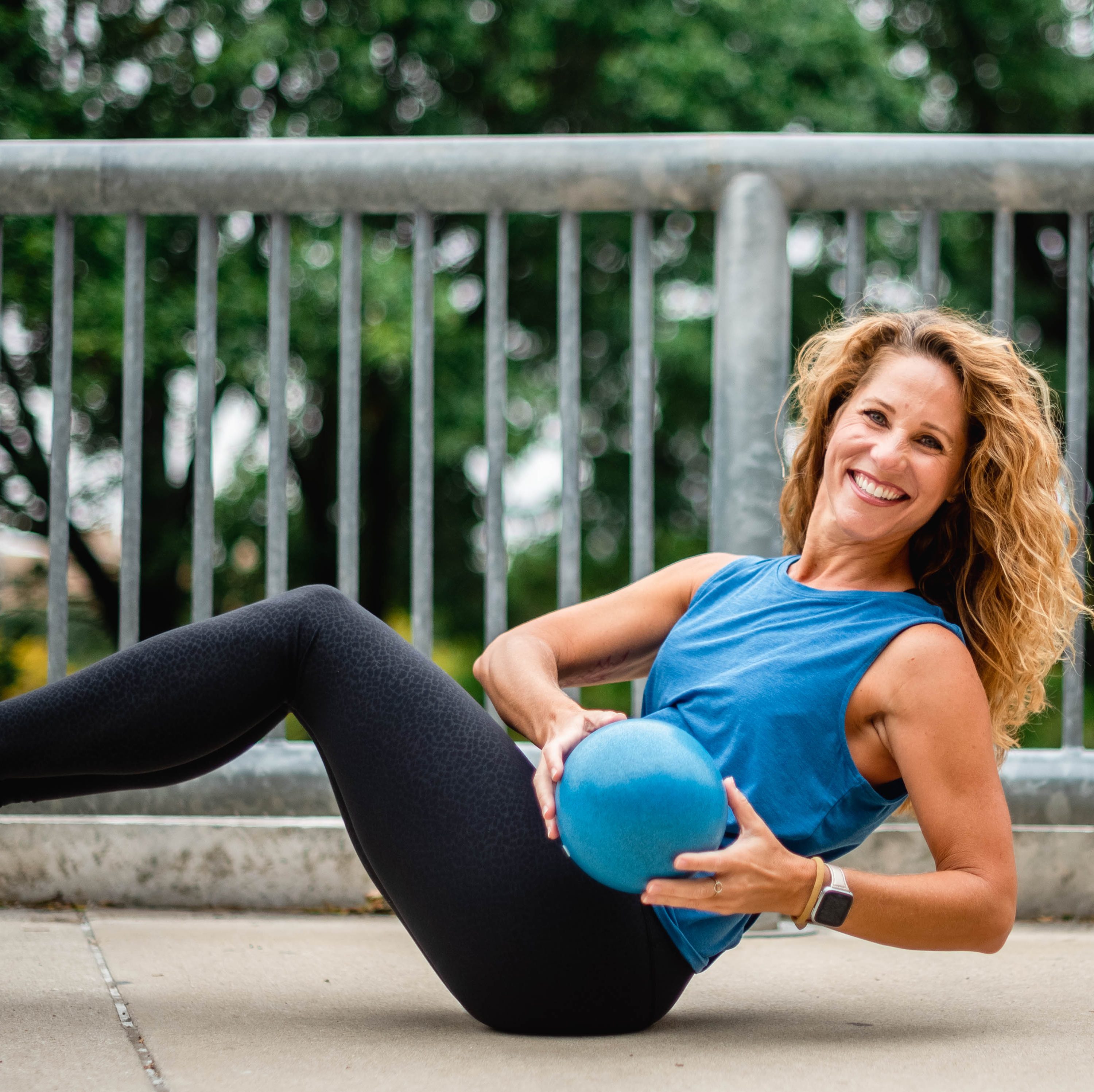 This Press Release was published on over 100 authority news sites, including:
For people of all shapes, sizes and ages workouts can be challenging, and consistency even more so. Amid the many fitness options on the market today, both online and off, Trainer Kristen's approach stands out as one that can address anyone's fitness dilemma.
Certified Personal Trainer, Kristen Hawkinson, of Dallas, Texas, founded TrainerKristen.com because she believes it doesn't have to take as much time, effort, and equipment as our society often indicates to improve one's overall health and fitness and she wanted to prove that by giving more people access to her training services—online.
"I help individuals identify what activities they enjoy, and we focus on that. Fitness can be fun, and I make it fun because if you dread your workouts, you simply won't do them. Consistency is key and my motto is: It's about progress, not perfection."
Kristen's down-to-earth, cheerful personality, fun, flexible workouts, including options for under 10 minutes appeal to fitness buffs as well as to those less enthusiastic, who want to squeeze a quick workout into their busy schedule.
Maura Allen, a "TK Flex" member explains,
"Kristen's workouts are the perfect blend of cardio, strength, balance, and flexibility. The doable time commitment and accountability help keep me on track! Most of all, I love her energy and focus on proper form. She has a spunky personality and keeps it totally real!"
In 2019, Doctor Chrisette Dharma, of Southwest Family Medicine Associates, partnered with TrainerKristen.com to provide her patients with their own online portal to safe and effective workouts that help them achieve their fitness goals, and improve their overall wellness in the comfort of their own homes. Dr. Dharma explains,
"Kristen's passion and knowledge for fitness are contagious and I knew her programs would be beneficial in getting my patients moving safely and effectively."
Kristen breaks down the barriers to fitness by offering three types of memberships:
TK Flex, a monthly subscription;
TK30 is a 30-day program with 9 options to choose from, and
TK90 is a customized 90-day program.
All members enjoy 24/7 online access to a library of over 700 workout videos ranging from HIIT/cardio, Strength Training, Yoga, Pilates, Balance, Posture, Stretching, and more. In addition, all members have access to a community forum where daily workouts are posted and comments shared.
About TrainerKristen.com
TrainerKristen.com is a fitness-for-all online resource developed by Certified Personal Trainer Kristen Hawkinson from Dallas, Texas. Kristen holds a B.S. in Exercise & Health Science from Alma College in Michigan and an M.S. in Exercise & Nutritional Science from San Diego State University. She is a Certified ACE Personal Trainer, Power Pilates, and Yoga Instructor and has been an advocate of personal health and fitness for more than 25 years. Follow Kristen on Instagram @trainer_kristen
###