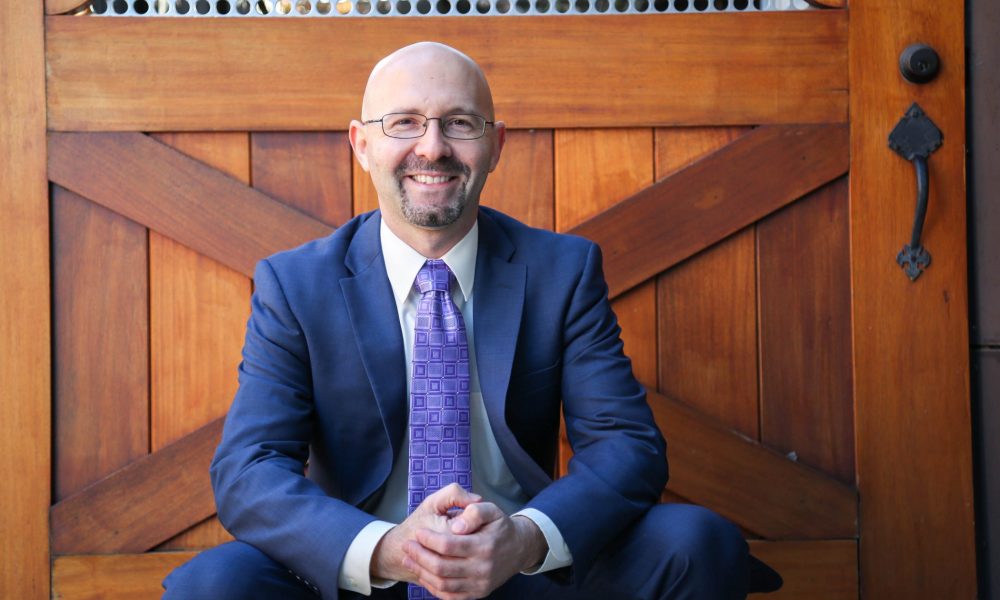 Voyage Magazine features Damian Nordmann – My business coach extraordinaire
December 10, 2020
---
Today we're excited to introduce you to Damian Nordmann. We were introduced to them by one of our community members and content partners – Kristen Hawkinson. Check out our conversation with Damian below.
Damian, thanks for taking the time to share your story with us today. So, let's start with your personal story – what can you share with us?
Howdy! I'm a Mindset Coach and Mentor to Superheroes! I invested many years as a student, teacher, and leader at the School of Metaphysics. While there I learned meditation, focusing, universal love for all, inner secrets of visualization, universal laws, service to my fellow human, and more things than we would ever have time to talk about….LOL! When I left the School of Metaphysics a few years ago I went through a pretty serious depression until I was able to reawaken my desire to teach and serve others. Now I love investing time with others to help them grow and transform, while continuing to deepen my own journey of Self Awareness. I work with four kinds of people: Entrepreneurs, leaders, creatives, and people who want to become badass superheroes. I tend to work with people who are willing to take a spiritual approach to who they are, but it's not necessary to have any particular beliefs. I believe that every person is a Divine Superhero either waiting to be awakened or ready to ascend to their next level of awesomeness!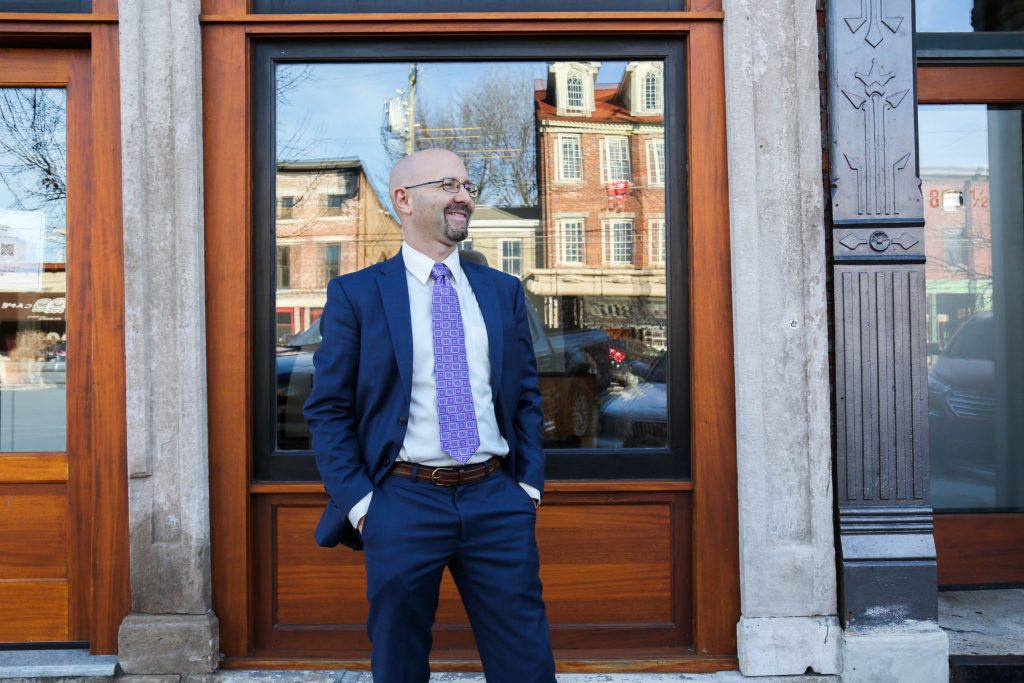 Thanks for sharing that with us. How about obstacles and struggles – has it been a smooth road?
A smooth road?…Nay!!! My road has been wrought with peril and strife…LOL! Seriously though, it has been quite a challenge. My greatest challenge has been the internal struggles of low self value, depression, shame, resentment, and apathy. These qualities often kept me exhausted, poor, subservient to incompetent leaders and teachers, unable to reach my full potential, and adverse to taking greater risks. These low vibe attitudes also opened me up to illness and injury, which required considerable transformations to bring healing. In my younger years I experienced everything from spinal meningitis, to my cars breaking down. I would struggle just to have enough money to eat and put gas in my car. Needless to say my friendships and particularly my romantic relationships had a way of blowing up in my face… 😉 I still experience some challenges, but it's nice to have the tools and alignment to grow and transcend them as well as to help others.
We'd love to hear more about your experience and results with Kristen.
My experience with Kristen Hawkinson has been amazing! Kristen is a fitness trainer and she specializes in a variety of workouts. She works with individuals both in person and online and she also has challenges and ongoing (DIY) workouts that are affordable and incredibly effective. I decided to work with Kristen because I had done so many other things already and none of them were the perfect fit for me. About twenty years ago I used to just workout with weights. Then many years later I got into yoga and did that regularly for several years. Then I tried one of the Beach Body workouts. Then I joined Orangetheory Fitness for over a year. All of these workouts were great and had specific benefits and reasons why I did them for months or years at a time. My problem was that they often either became too repetitive, or they took too much of my time and/or they left me feeling exhausted for days at a time. I have really enjoyed being one of Kristen's individual TK90 clients because she puts together specific workouts for me each day based upon my needs and desires. She has a growing library of video workouts that range from yoga, pilates, HIIT, strength training, stretching, core work, and warm ups. Kristen is also fun to learn from, easy to understand in her videos, and incredibly knowledgable about what to do and why. Her site is easy to use and she makes sure she walks you through anything that you need and answers all of your questions. She even provides individual daily feedback to her TK90 clients, which helps with both accountability and guidance. I plan on working with Kristen for months and possibly years to come! PS – Kristen is so funny and joyful in her videos you really feel like she is right there with you. It makes the workouts feel almost effortless.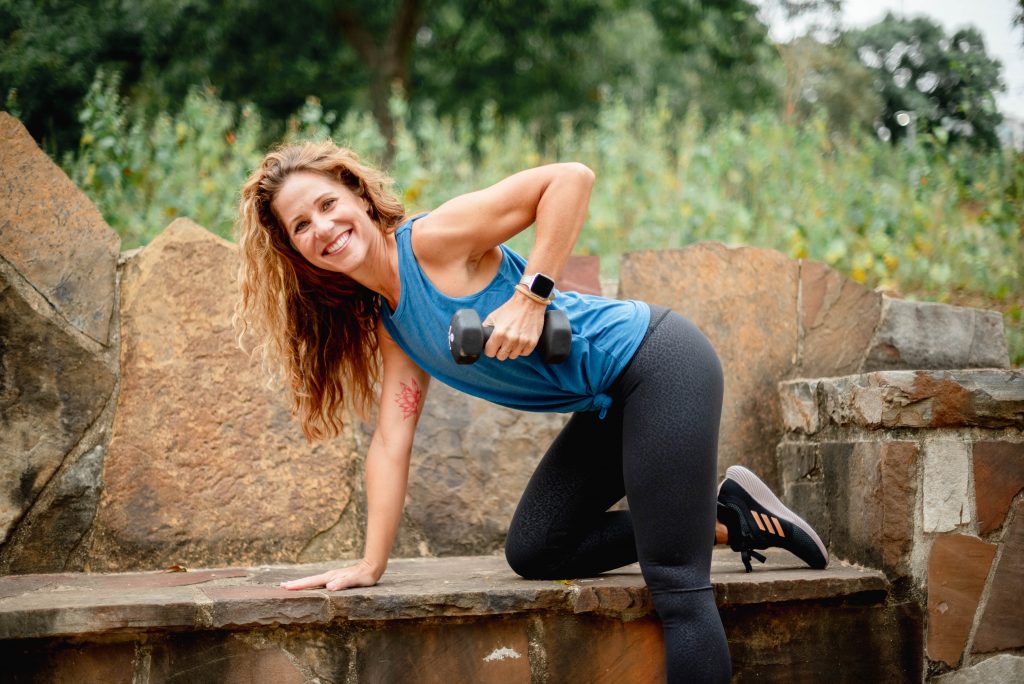 Our lives and careers sometimes throw extremely difficult challenges our way. Do you have any advice for someone facing what they feel are insurmountable challenges?
Get a coach, a mentor, a guide, a teacher, or someone who can help you!!! I have a variety of coaches and mentors for different things and this will most likely always be true. Kristen is one of the best when it comes to fitness, workouts, energy abundance, and helping you to take care of your bodies needs for movement.
Connect with Damian: