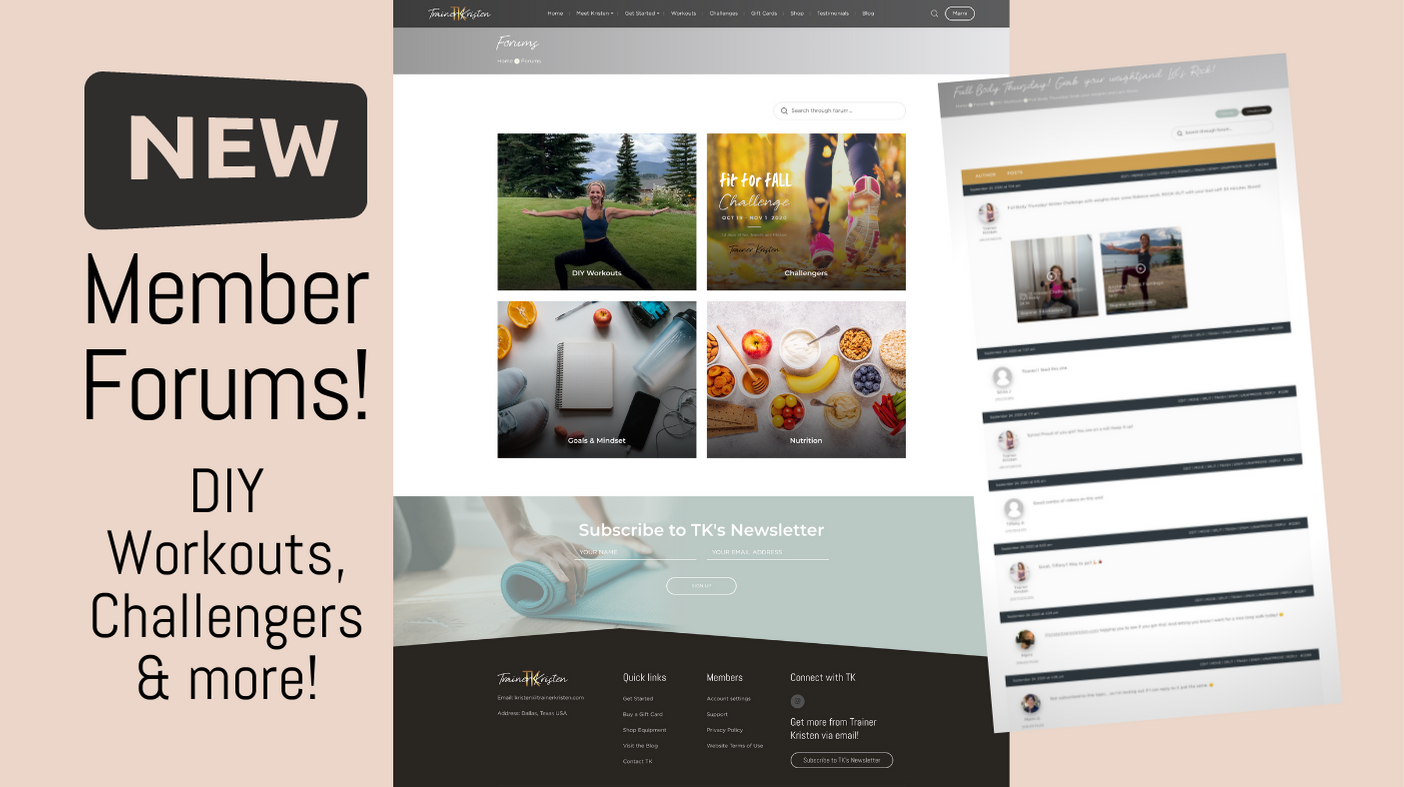 Now TK Members can connect with one another in our members-only forums! No matter what your level of membership, there is a forum for you! 
DIY Members
When you sign up for Kristen's Basic DIY monthly membership, you don't just get access to the hundreds of her videos. You NOW get a daily workout delivered right to your inbox! The TrainerKristen.com team has been working hard to create a members-only Community Forum right on our website.
Kristen does the programming FOR YOU each week. Once you subscribe to the DIY Forum, the link to the 30-minute workout of the day is emailed to you! Click, Go, and Workout! How easy is that? Each week consists of a variety of HIIT workouts, upper body strength, lower body, and core work. She is also sure to include stretching, balance, posture work, meditations, yoga, and Pilates regularly. You even have the ability to do a keyword search and go back and access past workouts. What? Amazing! 
But wait, there's more! 
ALL TK members have access to the video library AND the DIY forum!
Challenge-only Members have their VERY own Challenger Forum. So, no Facebook profile is necessary! 
Ready to workout at home? The TK stuff is the stuff you need to take care of your body from top to bottom.