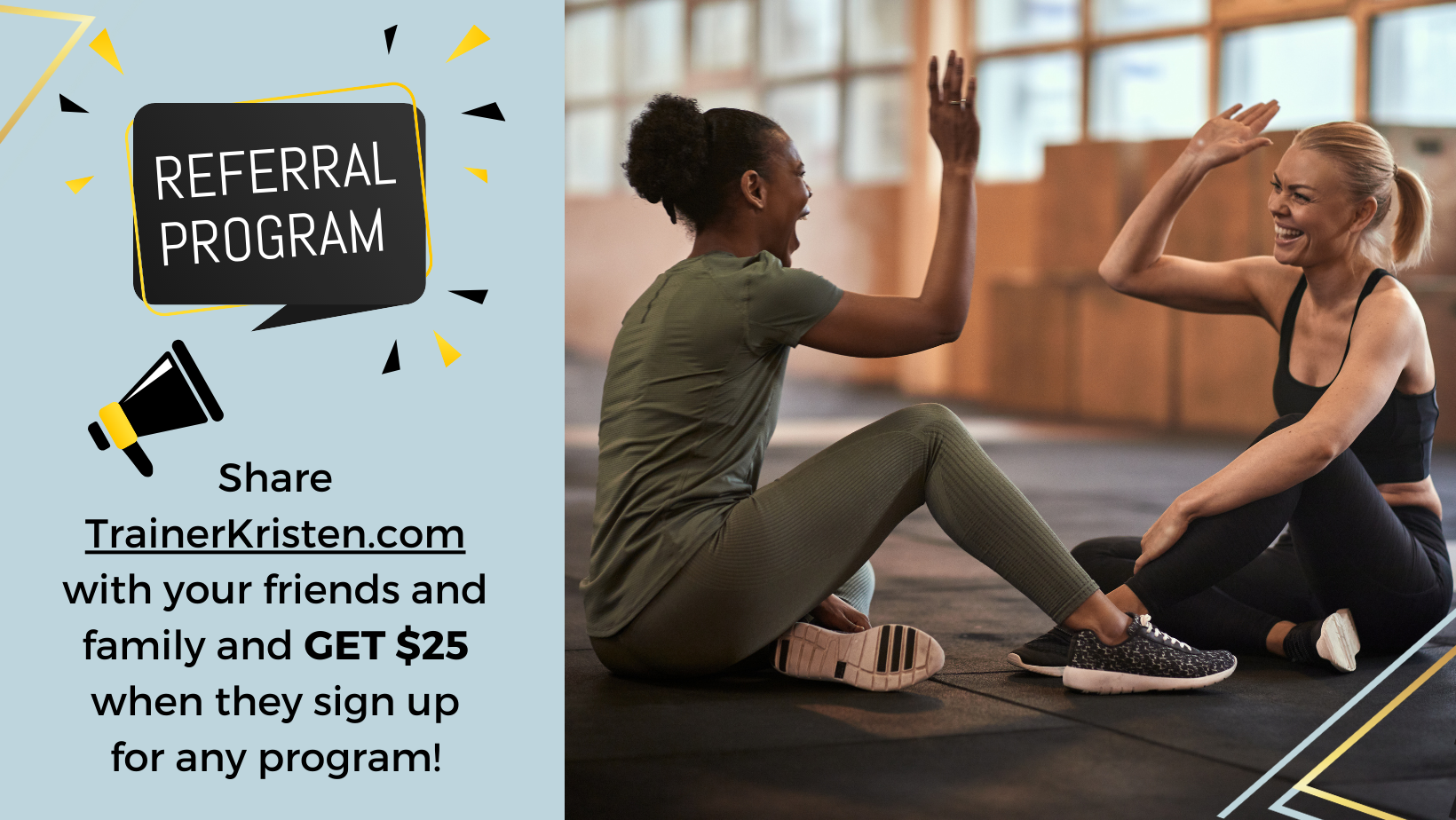 Share your love of fitness
Holy cow, I just made it super easy to recruit your friends and family to join TrainerKristen.com! Here's how:
1. You share TrainerKristen.com on social media, via personal email, or even word of mouth!
2. New members ENTER YOUR NAME as the referral source when they checkout and boom, I'll send you $25 as my personal thank you! 
No matter which membership they choose to start with – TK Flex, TK30, or TK90 – the $25 is yours!
Include some inspiring copy to your post:
Online workouts you will love with a real trainer who cares. Check out all the fitness options and mention my name when you sign up! 🎉
REFER A FRIEND