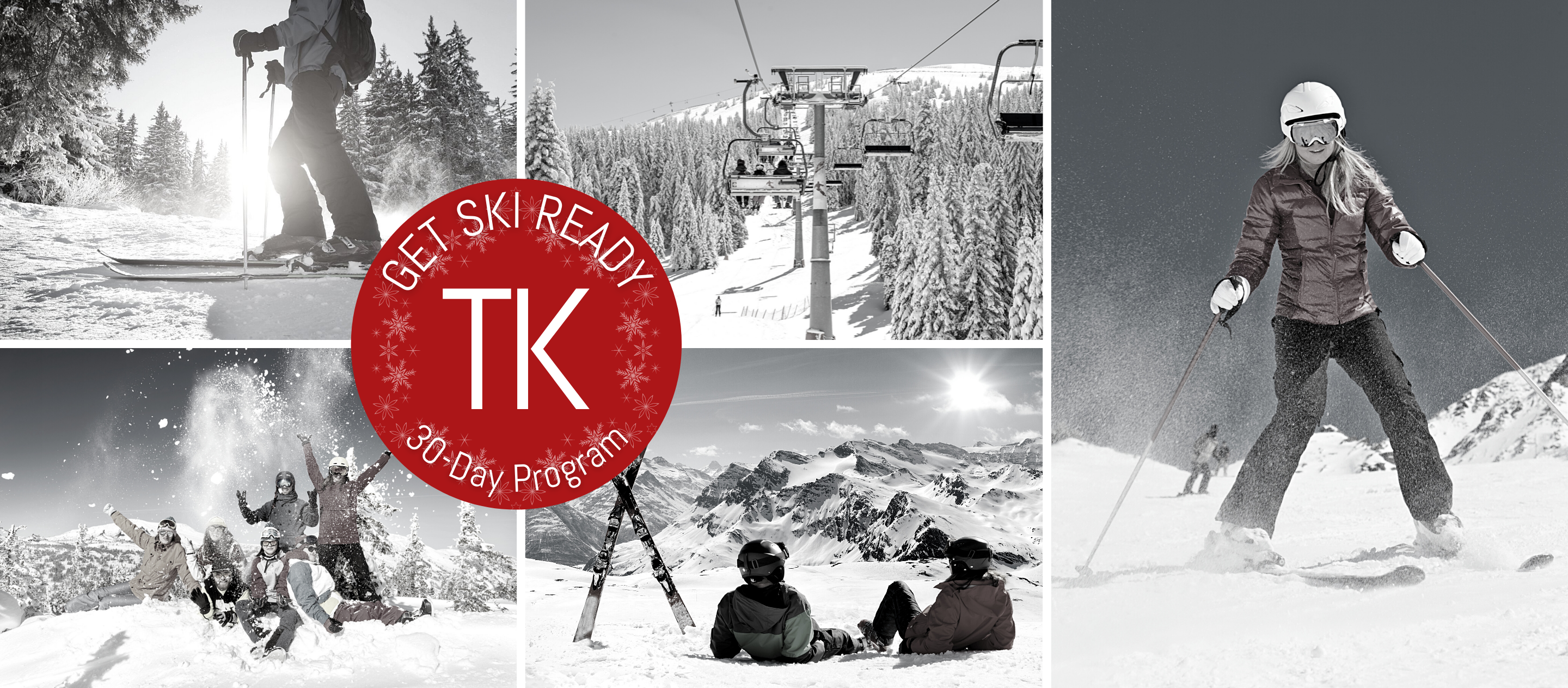 Looking forward to your ski vacation, but thinking you should be in better shape to get the most out of your time on the slopes? This is just the program for you!
You'll work on all the important aspects of skiing. This super fun program includes HIIT to improve your overall fitness level which will help you function optimally at altitude. Strength training with a focus on your legs will build the endurance you need to get down the mountain with ease. Balance work will keep you safe and stable on your skis. Yoga and stretching will maximize your flexibility to reduce your chance of injury. The combination will have you feeling strong and confident!
Each day consists of 1-3 videos. The overall level is intermediate, however, there are beginner and advanced videos in this program. You have 5 days of workouts. There is one day of recovery with optional foam rolling and a stretch. And one official rest day!
You'll need dumbbells for about 10 of the workouts. I'll send you a TK resistance band in the mail! For the best results, you'll complete this program in 30 days. I know that life happens, so you have access for a full 90 days!
You'll gauge your progress by doing a few of the videos multiple times. Enjoy the scenery, as I filmed these videos everywhere from Cabo to Colorado! I keep you on your toes and entertain you a bit along the way.
Mark each workout as completed so we can stay in communication all month long via email.
Hello, accountability!
Let's do this!