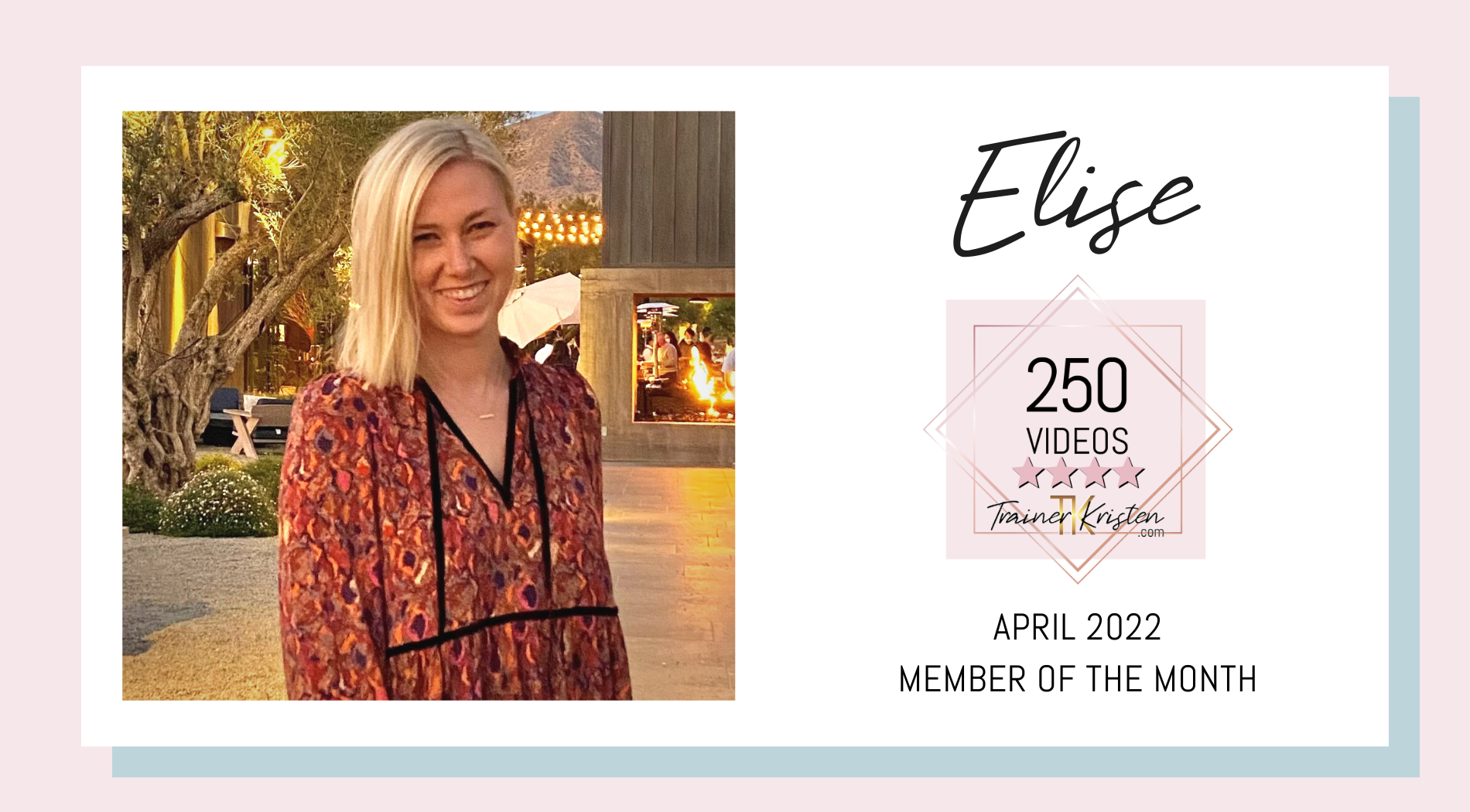 I started with Trainer Kristen 7 years ago to get in shape for my wedding day and haven't stopped since! I truly credit Kristen for getting me started in a healthy routine and keeping me accountable along the way.
I've learned the importance of clocking in daily movement, not just for the physical benefits, but for mental health, too! I've done personal sessions, TK challenges, TK 90, and now do the TK flex program 5 days a week.
I love the TK flex program because each day has a different body focus + HIIT, so I know that by the end of the week I've checked all the boxes on a solid full-body workout and it only takes 30 minutes a day. I also love that the daily class is emailed the night before, making my life easier and I can do them on my own schedule. Most importantly, Kristen makes these workouts challenging, but ACHIEVABLE, and does it all with a smile on her face and some words of motivation! So grateful our paths crossed so many years ago and to still be a TK member today!
From Kristen
Elise has been a joy to work with since the day I met her. She was motivated to get strong and toned for her wedding and she never stopped being active. It definitely shows in so many ways! Her dedication and positive attitude were always – and still are – incredibly uplifting and fun to be around.
Fast forward about 3 years…Elise did not even hesitate to join my very first Fitness Challenge in the Summer of 2019. Her loyalty has meant the world to me and her involvement in the daily workout Forum on TrainerKristen.com is always inspiring to me and the rest of Team TK!
Elise took advantage of an opportunity that Covid presented her. She took a leap and went to Culinary School! WHAT? I thought this was amazing. She followed her passion for cooking. I was inspired by her once again. She went on to start a high-end, customized cooking business, Coppedge Kitchen. The timing was perfect and I was IN. At the end of last summer, we met up and she told me all about her journey and her new business. Just a few weeks later, I had amazing meals at my door. Can I just say…WOW! So good, so healthy, so unique and did I already say AMAZING!
Follow Elise on Instagram @coppedgekitchen or check out her website at coppedgekitchen.com! I know I am so glad our paths crossed and that we've been able to stay connected through health and friendship for all these years!
~ Kristen