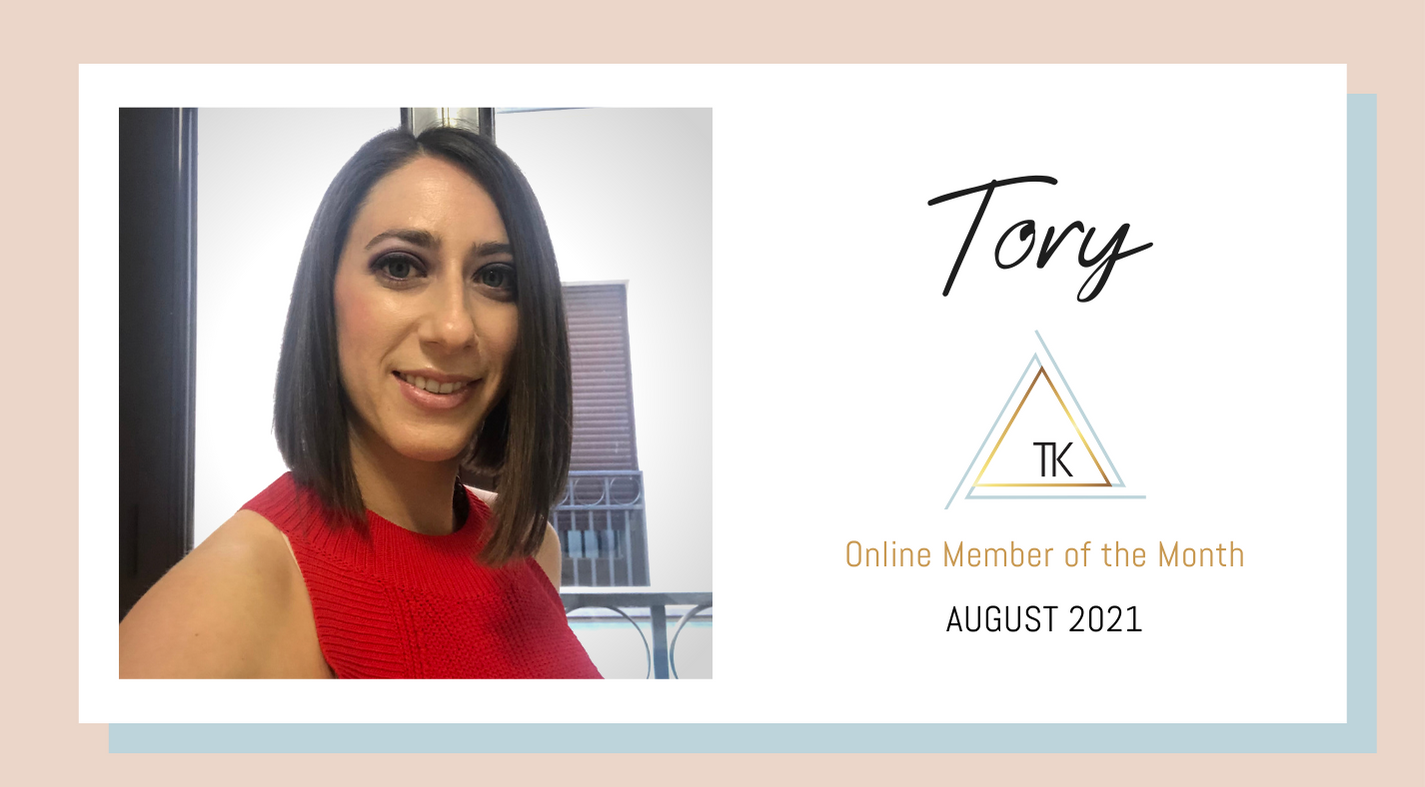 August Member of the Month, Tory Saks, explains how the convenience of Trainer Kristen's online workouts helped her go from Challenger to DIYer and achieve physical as well as mental health improvements.
I can't say enough good things about working with Trainer Kristen! We first met at a Tulum yoga retreat several years ago, but it wasn't until last year when I decided to do one of her Challenges when I was living abroad in Spain.  I was needing some motivation to move my body without having the normal workout classes as an option.
Her videos were so much fun, and I loved the positive and uplifting energy that Kristen brought to each one. They were really convenient for me as I unexpectedly ended up having to travel during the Challenge. Once the Challenge ended, I knew that I needed to continue the momentum that was created there and so I signed up for the DIY program. I absolutely love it! I don't have to think about what I am going to do to work out every day because it's already been emailed to me the night before.
After I moved back to the States, I called Kristen up and talked to her about personal training as I needed someone to keep me accountable with my workouts. Not only have I seen my body bounce back with the combination of seeing Kristen in person AND doing 3 DIY workouts a week, but my mental health has improved as well, and I feel fortunate to now call Kristen a true friend.
My Tory Experience:
I LOVE how my Challenges draw people in and jumpstart their fitness routines! That is exactly what happened with Tory while living in Spain, and she just kept going. That momentum is integral in creating healthy habits. Once she found her consistency from a 14-Day Challenge, she felt so good that she knew she had to maintain it!  Her drive to be active has been so inspiring. I also love that she comments in the DIY Forum for accountability and community motivation!
I love her dedication to our weekly in-person training sessions. She has made her physical and mental fitness a priority and it has been a joy to be by her side in her journey to watch her grow! ~ Kristen