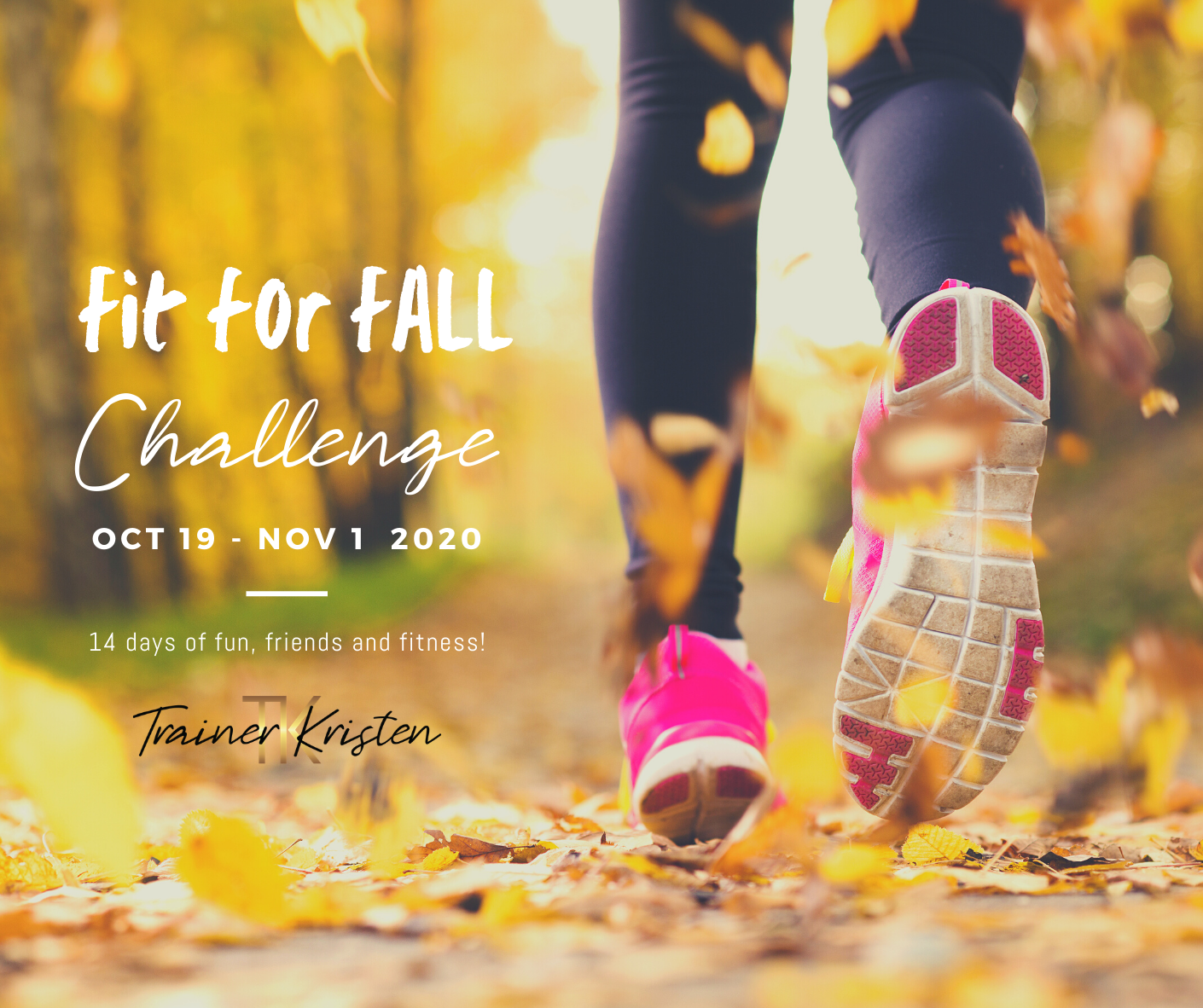 It is officially Fall and this excites me so much! Cooler temperatures, colors changing, leaves falling and I even feel a sense of hope in the air. AND it's time for the Fit For Fall Challenge! Woohoo!
Our lives, our health. Right now.
We have all had different circumstances and experiences over the course of 2020 with the Covid-19 pandemic. How we reacted to it. How it affected our lives. And even how it affected our physical and mental health. As we settle into what life is for each of us now, in this moment, really taking control of our own wellbeing is paramount.
Our health is the center of who we are and how we operate each and every day. This has a strong impact on everybody in your life too. I invite you to make yourself a priority. Create the time and channel that motivation and dedication that is inside of you FOR you! I have seen this sort of commitment change lives and raise the vibration and consciousness in families and immediate communities. So join me!
Fit for Fall Challenge 2020
Each season I offer a 14-Day Challenge to provide you with guidance, community, and FUN to help you get your healthy habits kick-started or back on track.
This 14-day fitness challenge starts Monday, October 19th, and runs through Sunday, November 1st. Purposefully, overlapping with Halloween to give us a reason to skip the mindless candy eating this year! 😉
What to expect
A holistic approach. My outlook on fitness is holistic, meaning I look at all aspects of fitness, not just burning calories and getting toned. Though those are some fun side effects! I have seen several challengers lose up to 8-10 pounds in the 2 week period once they truly committed to themselves! Wow!
Each day, challengers do a 20-30 minute video. The level is intermediate, but I offer modifications and intensifications. The workouts include HIIT, strength training, stretching, yoga, Pilates, and even balance and posture work this time!
Step goals. Challengers also set a personal daily step goal to hit each day of the 14-Day Challenge. On the nutrition side, we work on avoiding or eliminating sugar in week 1 and gluten in week 2. We share recipes and set our sights on eating whole foods. Food is medicine, after all.
Community.  My team and I have been working to create a Challenge community forum within TrainerKristen.com. This means you don't even need a Facebook account to stay connected to all the happenings, the motivation, and fun that happen each day within the Challenge community! I am super pumped about this new feature!
So what are you waiting for? Grab a friend, neighbor, co-worker, and spouse and get signed up now. Your behavior shift begins the moment you commit! Let's do this!