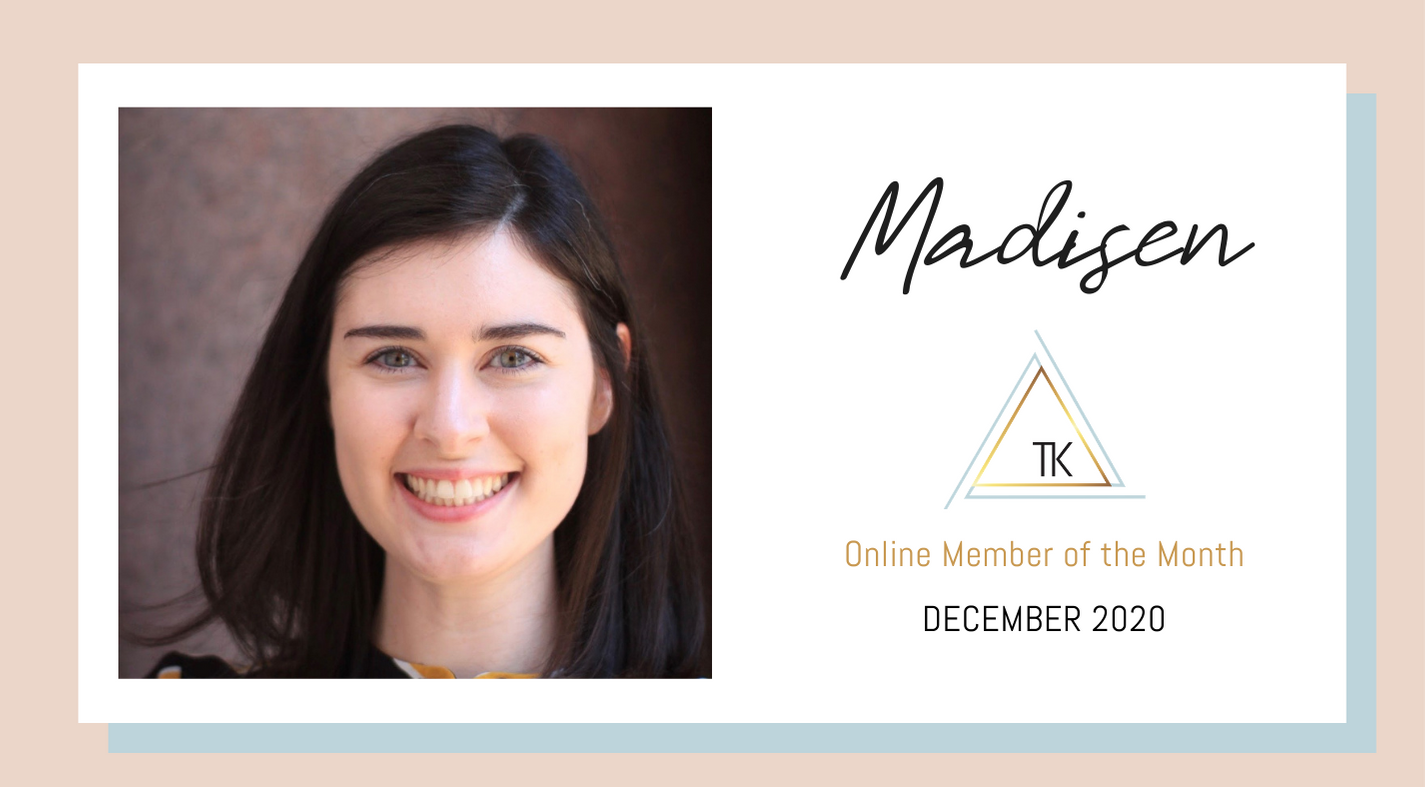 "I love that Kristen plans all the workouts for us. It makes it so easy to stick to a routine!"
---
Before the summer challenge, I wasn't working out at all. Between finishing my masters, working full time, and being in the middle of a pandemic, I felt like I didn't have any extra time for workouts. I was also not confident to try new exercises or workouts. When one of my friends posted about the Summer Challenge on Facebook, I knew it was time to make a change!
The first challenge was just that – a CHALLENGE! I was exhausted at the end of every video, but I also felt really accomplished. The challenge proved that I could make time for workouts and that I could actually enjoy working out. The DIY program is perfect for me. I love that Kristen plans all the workouts for us. It makes it so easy to stick to a routine because I never have to think about it. I also love the accountability of the group. So thankful that I found Kristen by chance!
From Kristen:
To make a connection with somebody almost 1,000 miles away through online fitness is pretty fascinating and truly lights me up! The time was right for Miss Madisen Janssen. To watch her thrive through the Summer Shape-Up Challenge and move right into the DIY workouts without skipping a beat was SO COOL! But to see her continue to do the daily posted workouts each and every day since just blows my mind. That means 5 TK workouts every week for TWENTY weeks straight. This equates to 100 workouts since August 2nd! What? Amazing! She even made some necessary adjustments when she hurt her toe last weekend. She was NOT going to let that stop her and she chose videos from the library that allowed her to keep moving!
The dedication she has to her fitness puts a smile on my face every single morning…between 7:30-8:00 to be exact. LOL!
I love it when she notices and acknowledges her progress. Because enjoying your workouts is amazing, but seeing your hard work pay off is even better! I couldn't be MORE proud of you, Madisen. You are a bright light. Shine on! ~ Kristen