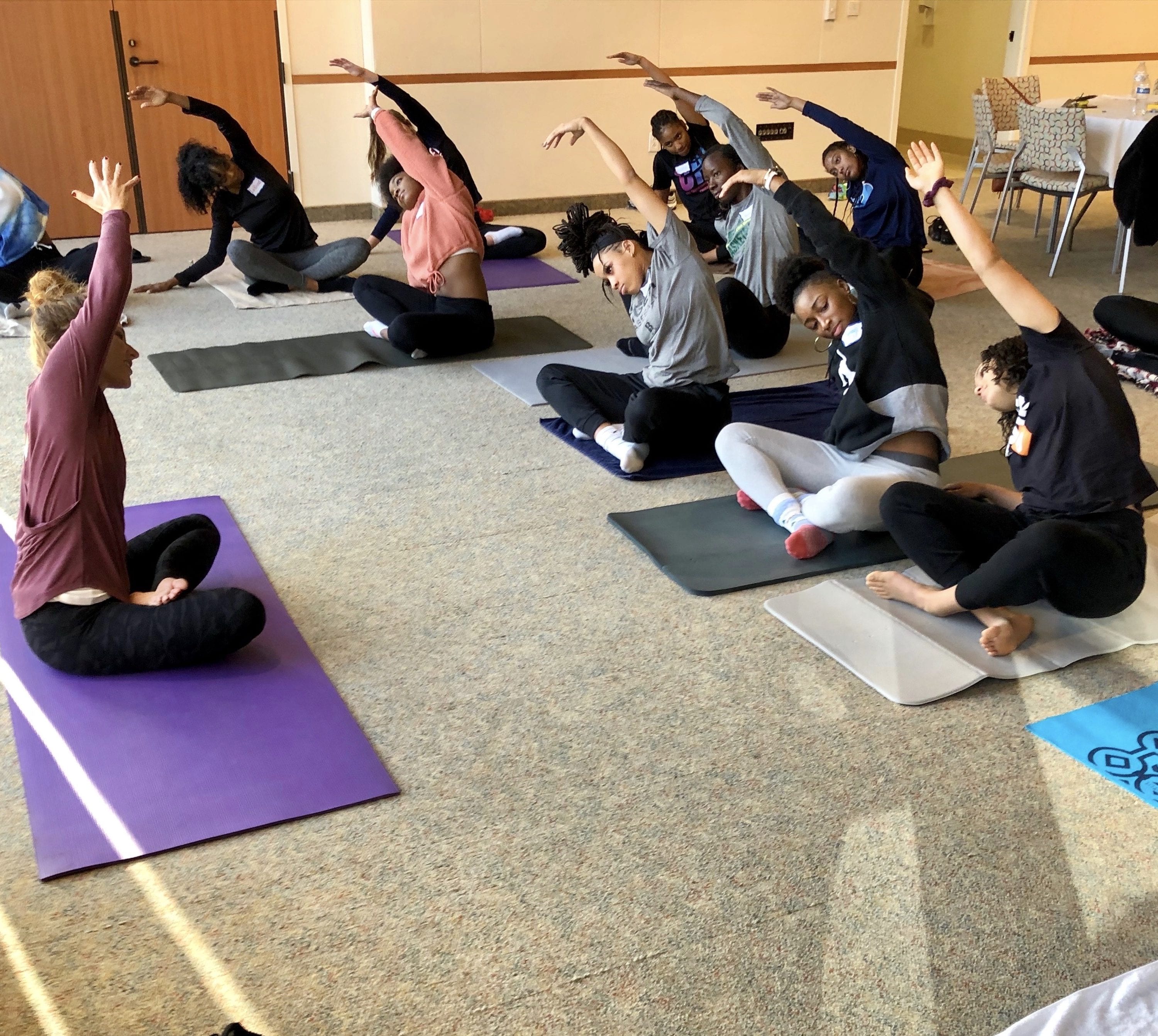 Volunteering had never been a top priority for me. Though I knew it would be a good thing and a worthwhile experience, my perfectionism kicked in and I wanted the right cause and I REALLY wanted to make a difference. So it was easier to just not do it. 🤷‍♀️
Fortunately, my dream ✨ foundation found me! Last fall, I had the opportunity to meet a couple of amazing people, Rebecca Feickert & Brian Reynolds of Trey Athletes. They are on a mission to empower young athletes to become lifelong leaders, representative role models, and influential voices for their communities. 👏🏼👊🏼

Trey Athletes currently works with TOP Texas and countrywide high school basketball recruits here in the Dallas area. They enter into this 3-year program as sophomores, ideally. They attend 1 1/2 hour sessions several times a year that range from job shadowing to roundtables on the college experience and team cultures, personal branding, all the way to sessions focused on mindfulness and stress relief. 🧘🏼‍♂️ 🏀 🧘🏼‍♀️ 🏀
I have had the opportunity to help facilitate these small group discussions and I even got to lead the boys and girls individually in a yoga class a few weeks ago.
The shift in their demeanor and calmness after just 20 minutes of yoga was phenomenal. I could barely get the boys out of savasana. ☺️🙏🏼
My heart is full every time I walk out of a session and I look forward to reconnecting with all of the amazing people linked into this outstanding group every few weeks. If you were a college athlete, you can become a mentor too!
Send me a message if this interests you! I'd love to chat with you to see if it's a good fit!
I am extremely grateful to Rebecca and Brian for allowing me to be a part of such an admirable, respectable and effective program.
Thank you for all you do, you guys! 🙏🏼❤️✨👊🏼
Learn more at https://www.treyathletes.org/